Guess who has become quite obsessed with The Lunar Chronicles? ME!! And straight after I was finished with the series, I started picturing all these actors and actresses that I thought could play the characters and here is the list that I have compiled together. Tell me in the comments below if you agree with me or who you would cast for your dream cast.

Queen Levana – Megan Fox
Straight away Megan Fox came to mind for Queen Levana, she would make the perfect villain.

Lihn Cinder – Kelsey Chow
With a ponytail Kelsey looks like the Cinder I pictured in my mind. Imagine her in cargo pants, a plain top and grease smeared over her cheek, the perfect Cinder. 

Prince Kai – Harry Shum Jr.
This was a hard pick as I don't know a lot of Asian actors but then when I saw this picture of Harry and I love him as an actor, he just looks like the perfect Kaito.

Scarlet Benoit – Karen Gillan
It took me awhile to find the perfect ginger haired actress and when I saw Karen, she just fit the Scarlet I imagined very well.

Michelle Benoit – Julianne Moore
This was easy, there is no one else who would fit this character any better.

Ze'ev Kesley (Wolf) – Marlon Teixeira
Would make a perfect Wolf, even if he hasn't acted before this could be his first movie. 🙂

Ran Kelsey – David Henrie
I love David, especially when I saw him in Grown Ups 2 I think he would make the perfect bad boy. Plus him and Marlon Teixeira can pass off as brothers.

Crescent Moon Darnel – Annasophia Robb
This was an easy one too, Annasophia can easily pass off as the sweet and friendly Cress. She would look amazing in that butterfly dress with short hair.

Carswell Thorne – Chace Crawford
Beautiful, that is all I can say and he definitely looks like a Captain fit for Cress.

Iko – China Anne McClain
The only actress that comes to mind for Iko, all she needs are some blue streaks in her hair.

Winter Hayle-Blackburn – Zendaya Coleman or Amandla Stenberg 
Hard to pick between these two actresses as I feel like both would portray Winter amazingly well.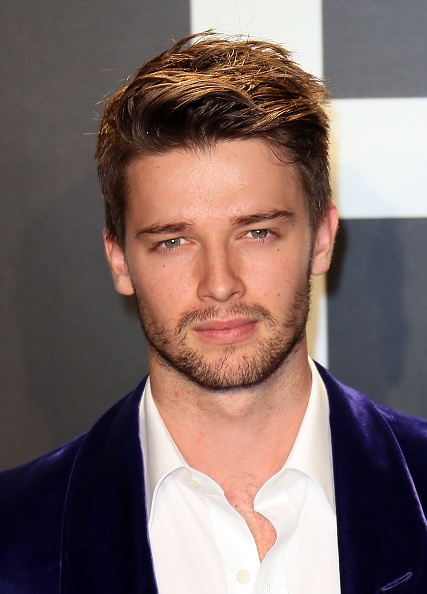 Jacin Clay – Patrick Schwarzenegger
The only person that comes to mind is Patrick but I'm still not 100% sold on him.

Dr. Dmintri Erland – Stanley Tucci
One of my favourite actors and he can pull off any role, definitely a scientist.

Sybil Mira – Emily Blunt or Mila Kunis
Emily was the first to come to mind but then I thought about Mila and she would do a good job too.

Linh Pearl – Janel Parrish
Janel can definitely play a stuck-up stepsister of Cinder.

Linh Peony – Chelsea Zhang
Innocent but can be a bit bossy just like Peony is.

Linh Adri – Lucy Liu
Yes! That's all I'm going to say…

Channary Blackburn – Hannah Simone
Beautiful but can be evil too.

Solstice Hayle – Freida Pinto
Originally I wanted Sarah Hyland to play Solstice but I think she would have been too light skinned to pass off as Winters mother.

Evret Hayle – Corbin Bleu
If this happened I would be the happiest girl in the world!

Aimery Park – Common or Taye Diggs
Both could definitely pull off a thaumaturge that is abusive and has no purpose but to serve his Queen.

Konn Torin – Daniel Dae Kim
Diplomatic but can still act as a fatherly figure to Kai.

Liam Kinney – Matt Lanter or Liam Hemsworth
Both great actors for the role!

Maha Kesley – Nazanin Boniadi
Can be the motherly figure for Ze'ev that we all love, well I do anyway.

Strom – Chris Hemsworth
Make a great wolf hybrid soldier, plus I wanted him in this dream cast. ❤

Tashmi Priya – Noureen DeWulf or Parminder Nagra
Imagine them both in saris, I think they would make great wedding planners.

Émilie Monfort – Dianna Agron or Emily Osment
Emilie was so much fun to cast, I narrowed it down to two of my favourite actresses. Both can be strong females that play well in emotional scenes.

Queen Camilla – Elizabeth Banks
No one else please, Elizabeth can definitely play a British Queen.

Prime Minister Kamin – Adewale Akinnuoye-Agbaje
Prime Minister of Africa, imagine him in those African attires.

President Vargas – Rodrigo Santoro
I don't know why but I see a Brazilian actor playing the American President.

Governor-General Williams – Hugh Jackman
Of course had to pick an Australian actor to play the Australian Governor, plus his accent is adorable.

Samhain Bristol – Christian Bale or Chiwetel Ejiofor
Parliament representative from Toronto in United Kingdom. Both actors would be great.
 Again guys tell me what you think of my picks and tell me your dream cast for The Lunar Chronicles, would you want me to do any other dream casts just tell me for what books or series and I will do it. 😀
Hope you enjoyed…