It's my one year anniversary on WordPress so here is another blog post today. Throne of Glass is one of my favourite series of all time and as I loved doing a dream cast for The Lunar Chronicles I decided to do it for Throne of Glass too. Tell me if you agree with my casting decisions and what other series do you think I should do dream casts for too, I'm thinking The Remnant Chronicles, A Court of Thorns and Roses, The Mortal Instruments or The Infernal Devices. What do you guys think?

Celaena Sardothien / Aelin Ashryver Galathynius – Amanda Seyfried
I though of Amanda straight away as she has played such a variety of different characters, I think she can pull off an assassin who is a bibliophile with a liking for fashion.

Sam Cortland – Brenton Thwaites
I love Sam from The Assassin's Blade and I think Brenton can pull off his character well as he looks like a guy that would care and do anything for Celaena.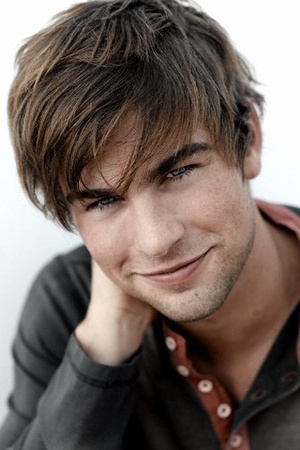 Dorian Havilliard – Chace Crawford
Chace with this hairstyle and hair colour really reminds me of Dorian, maybe his hair should be a bit more darker but then his smiles and eyes is just so Dorian like.

Chaol Westfall – Douglas Booth
Douglas as a captain, there is just nothing else to say…

Nehemia Ytger – Kat Graham/ Bianca Lawson
Right now I am leaning moere towards Kat as I think she could pull off Nehemia really well, Bianca is my second choice for the role.

Aedion Ashryver – Chris Hemsworth
I love Chris Hemsworth because of his role for Thor so I had to cast him as Aedion 🙂

Manon Blackbeak – Mary Kate Olsen/ Ashley Benson
Hard pick but I am positive both of these actresses would do well in this role.



Asterin Blackbeak – Scarlett Johansson/ Cara Delevingne
I see Asterin as this bad-ass, well more badass and almost arrogant witch and I think both these actresses look like they can kick ass.

Nesryn Faliq – Chanel Iman/ Naomi Scott
I actually really like Nesryn as a character and see her as a very kind person so for me both these actresses would do a pretty good job.

Elide Lochan – Sarah Hyland
I actually wanted to cast Sarah in my other dream cast but she ended up not making the cut and I thought this role suited her more. Just add some more dark eye contacts and dye or wear a wig that is very dark, almost black and she would make a pretty awesome witch.



Lysandra –  Chloe Bridges
Chloe really gives off this exotic feel which I think is very important for Lysandra and I can just image her playing Lysandra really well in Queen of Shadows.

Kaltain Rompier – Nina Dobrev
Very ambitious, ruthless and manipulative Kaltain is which I think Nina can definitely pull off, I feel like I have seen her play a similar character before but I can't remember where exactly…



Rowan Whitethorn – Christopher Mason
I found Rowan the most challenging to cast as I wanted to get it perfectly right if that's even possible so hopefully I made the right choice for this casting.

Evangeline – Mackanzie Brooke Smith/ Mackenzie Foy
Both adorable actresses that can play a eleven-year-old girl.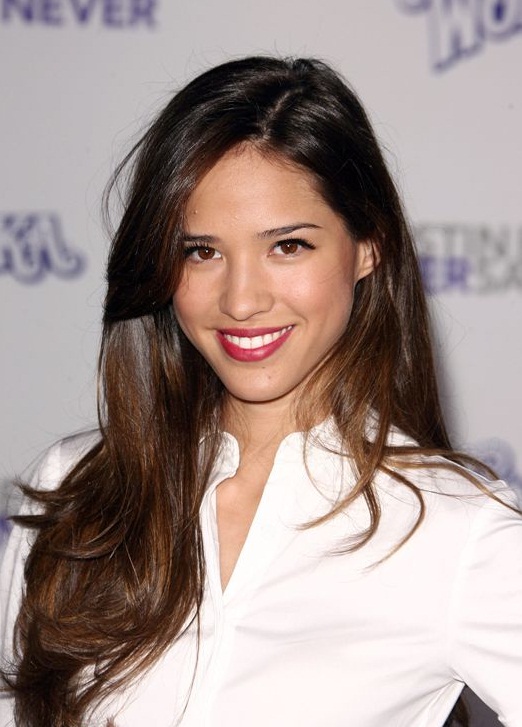 Sorscha – Kelsey Chow
I have become obsessed with Kelsea and she and another character would make such a cute couple, I was rooting for them. ;(

Arobyn Hamel – Ian Somerhalder
Arobyn is by far one of my favourite villains ever and I wanted someone that could portray him very well and as I love Ian in The Vampire Diaries (I have only seen like 7 episodes) this really convinced me he could play the part well.

King of Adarlan – Billy Campbell
At first I saw the king as a very round but friendly when he wants to be man but then I saw Billy Campbells face and I knew he was the perfect casting option.



Georgina Havilliard – Katie Holmes
What more can I say? I think she looks exactly like what I pictured Georgina to look like.

Elena Galathynius – Dianna Agron
Yes! Hehe

Nox Owen – Dylan O'Brien
I love Dylan and I just want him to join the cast and be one of the good guys.

Cain – Jai Courtney
All I can say is that his role in Divergent convinced me he can play the evil/ bad character so there we go.

Archer Finn – Drew Van Acker
He looks like he could be a male prostitute and a rebel.

Ansel of Briarcliff – Jane Levy
Imagine this girl in fighting gear/ armor, just perfect.

Blackbeak Matron – Michelle Fairley/ Joan Allen
I actually thought these actresses were the same person just with different hair colours or maybe at least sisters and I really wouldn't mind if one of them played Blackbeak, for Michelle it would almost be a role of Lady Stoneheart that she should have played in Game of Thrones.

Duke Perrington – William Shatner
I don't like this guy (the character I mean) one bit and I just picture William with ginger hair and a sandy mustache tackling Caelena down to the ground.

Queen Maeve – Katie McGrath
Just give her violet eye contacts and voila!
Hope you guys enjoyed this blog posts as I really love sharing these dream casts with you. Tell me what you think of my choices in the comments and until next time 😀